Core Facts
2014-09-04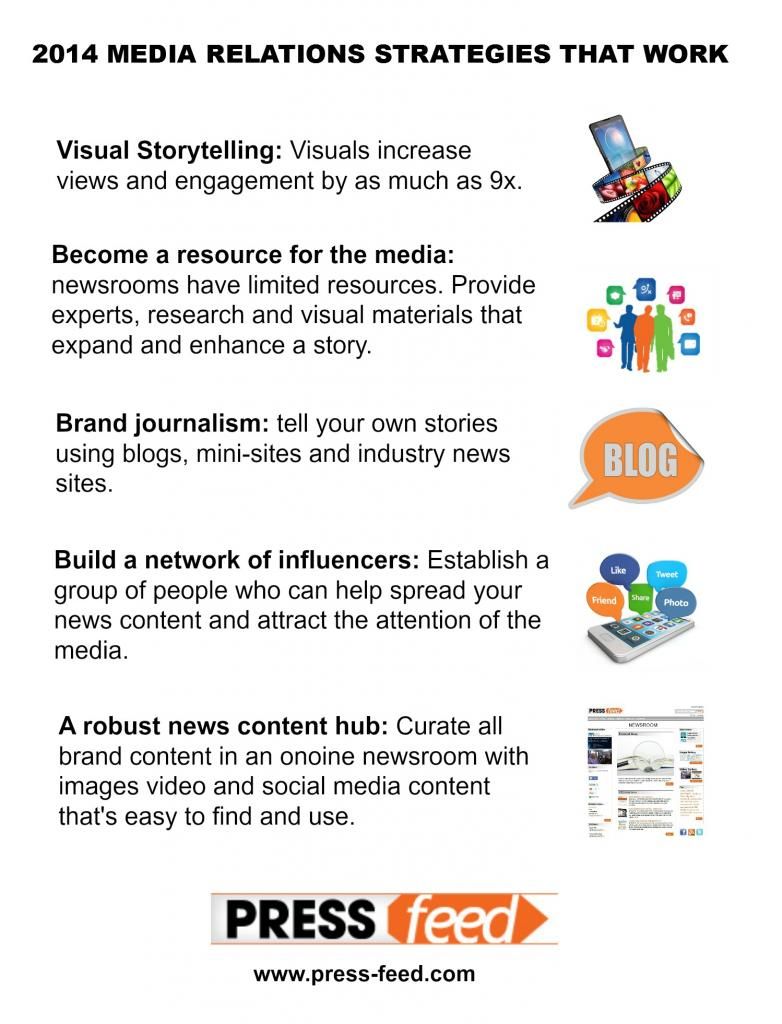 Remember the days when we'd read our newspaper with a cup of coffee in the morning and watched the evening news on TV? We were quite happy to get our news just once a day. That's no longer the case.
Now we want eye-witness accounts of events as they are occurring. This appetite for instant visual news and access to technology has changed the way the news is gathered and reported. Over 90 percent of all media websites now use video and journalists are expected to include images and video with stories, wherever possible.
While this demand places even more pressure on the newsrooms, it opens the door to opportunities for businesses and organizations: brands can become a content resource for the media (earned media), publish their own news, (owned media/brand journalism) and purchase space for branded content on news and social sites (paid media).
Here are five trends that are gaining in popoularity in 2014.
Visual Storytelling: Studies show that adding visuals to a text story can increase views and engagement by as much as 9x. Brands are learning that it pays to tell, not sell. According to Altimeter Group, marketers plan to add more video to content marketing initiatives, necessitating increased investment in both technology and production resources.
Become a resource for the media: newsrooms are under pressure and are working with limited resources. Offer experts, research and visual materials that expand and enhance a story.
Brand journalism: tell your own stories using blogs, mini-sites and industry news sites.
Develop a smart distribution plan: emailing a release to a handful of journalists and placing your news release on the wire is not enough. Build a network of influencers who will give your content legs.
Host and display all news content in a social online newsroom. Operate your corporate newsroom like a publishing exercise. Make it a venue where creative staff, editors and community managers can collaborate, curate and syndicate your news content.
Tags: digital PR, public relations, content, social media, channels
About
PRESSfeed is a hosted online newsroom that creates a digital content hub with social features and integration. It has all the elements journalists, bloggers and the public expect in a corporate newsroom today. We help our clients stay ahead in the rapidly moving digital media landscape - we offer initial training in how to use the newsroom to improve your media relations and online visibility,our News Optimization Toolbar offers full instructions on how to optimize news releases, images and video for search and our monthly training webinars keep clients informed on the latest technology and media relations trends and tools. http://www.press-feed.com
Contact
Sally Falkow
President
PRESSfeed, the social online newsroom
626 793 4911
sally@press-feed.com