Core Facts
2014-09-11
Every so often we hear that press releases are dead. Just recently the Google updates about treating press releases as advertisements had PR folk jittery once again. However, there is ample evidence to show that the digital age has given press releases a new lease on life.
These digital releases are not your grandmother's releases – you do have to craft them very differently from the traditional press release born in the 20th Century. the major differnc eis the need for visual content along with the story that allows the reader or viewer to expeirnce far more than just the text.
There is ample evidence that adding images and video with a press release gets better pickup. In fact, Businesswire and SEO-PR won an award for their test of three releases for the City of New Orleans - one was text only, one had an image and the third had a video. The release with the video won hands down. It got the most views and the most clicks to the website.
Why on earth woudl a company not provide visuals with a story? Check out these two examples:
The UEV 440: http://uev.com.au/440-2
This page has loads of images and video so that the viewer can truly 'get' the possibilities and capablitites of this vehicle.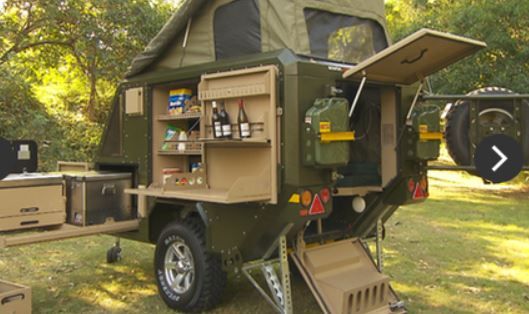 In contrast this article about specialized vehicles made by Mercedes Benz was picked up from a press release that had just one exterior shot of the vehicle. No other visuals, no interior shots, no video of the vehicle in use.
http://www.carscoops.com/2014/09/mercedes-off-road-zetros-truck-carries.html
When you have a news item that has obvious visual attration and needs to be seen by the viewewr, take the time to get as many images of the product or event as possible. Make the effort to produce a short video too - you an do it on your phone.
Producing visual content is an essentail skill for PR practitioners today.
Tags: visual, content, skill, images, infographics, video, PR, press release
About
PRESSfeed is a hosted online newsroom that creates a digital content hub with social features and integration. It has all the elements journalists, bloggers and the public expect in a corporate newsroom today. We help our clients stay ahead in the rapidly moving digital media landscape - we offer initial training in how to use the newsroom to improve your media relations and online visibility,our News Optimization Toolbar offers full instructions on how to optimize news releases, images and video for search and our monthly training webinars keep clients informed on the latest technology and media relations trends and tools. http://www.press-feed.com
Contact
Sally Falkow
President
PRESSfeed, the social online newsroom
626 793 4911
sally@press-feed.com