Core Facts
2015-03-25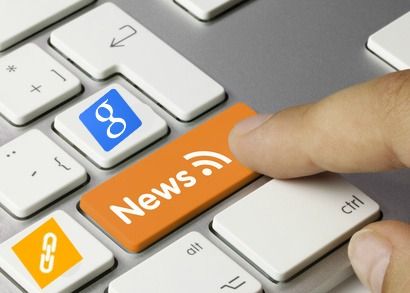 There have been quite a few changes in the Google algorithm over the last few months. The biggest change is the impact of high-quality content. What does this mean for PR and news content? Does it affect how you write a press release? In fact, should you be using press releases at al anymore?
Now that search is the first, and most trusted, source for news and information (2015 Edelman Trust Barometer) let's take a quick look at the history of the release and how search has affected how we should write a release.
Back in 2006 (almost 10 years ago!) a few very smart PR folk recognized the need for PR content to be found online and that search engine optimization would become a necessary PR skill. Unfortunately, the SEO community saw the possibilities of using optimized press releases long before the PR industry did.
Instead of PR content becoming a natural part of a brand's online message, press releases became a tool in the SEO arsenal. That led to a glut of releases that read like marketing material or worse still, they were a vehicle for stuffing keywords and anchor text links into a piece of content masquerading as a press release. in 2013 Google finally called BS and listed press releases as a link scheme, stating that a release is, in essence, an advertisement.
So how should you write a press release today? Or should you even be writing press releases anymore?
Press releases have been a core part of the practice of PR for more than 100 years. Originally writing a press release was a way to get information to the media. They were never seen by the public and were not composed as an advertisement. See the PR Content Timeline. The point was to get the media to pay attention to your story and write about it. To do that you had to write a release that had real news value.
Owned vs Earned Media
Even though reporters say they don't use content off the wire anymore, Pew Research reports that it's not unusual to see the content of a press release published verbatim on news websites and blogs. So the purpose of writing a press release today is no longer only to inform the media about a story. The content does get seen by the public - exactly as it is written. That means the content and the links in the release are in fact owned content, not earned mentions.
Google does not give credit for links you have created yourself. Their algorithm is based on third-party endorsement links, what they call editorial links. As PR people we should understand this approach. Earned media had always been regarded as more valuable than owned or paid, precisely because it is third-party endorsement from a source that has no vested interest. A story written by a journalist based off a press release you wrote carries more weight than the same press release published as an ad you paid for – not so?
Writing a Press Release
Write your press releases with the original intent – getting someone else to write about your story. Make the releases discoverable, so they can get found by people interested in that content, without violating Google's rules:
Think like a journalist -start with a real news angle.
Write compelling content.
Include genuine information – who , what, when, where and why.
Check your facts.
Make it a useful, interesting piece of content.
Provide in-depth content that covers the topic well
Use no hype or marketing-speak about how excited you are or that you are the leading end-to-end solution for something.
Look over the release and decide what the most interesting or newsworthy part of the content is
Do keyword research on that topic to discover which phrases would be most effective in getting your release found and read by the right audiences.
Craft your headline with the phrase you chose.
Keep the headline to 58 characters, including spaces.
Put the rest of the important information in the subhead – 120 characters.
Put the main key phrase in your first paragraph. Search engines are getting very good at reading natural language, but they don't have ESP. You do have to tell them what the release is about so they index it under that key phrase.
Write the release so that the entire piece is relevant to the keyphrases you chose
Links
Journalists like links in press releases. It helps them to write their story. And that's the point, getting them to write a story. They want you to point them in the direction of other relevant material they can use in an article. See Tom Foremski's take on links.
Google only penalizes links that are there for the express purpose of passing SEO "juice". Write your press release with links that lead naturally to other content that makes it useful to the reader – be it the public or the media. Work with your IT team or your webmaster and learn what a "no-follow" link is. Make all links in your releases no-follow. You are including links for information for the reader, not SEO.
PR Takeaways
Is Google disrupting and reinventing PR? I believe it is quite the opposite. This new rule is putting PR back to basics – write your press releases the way they were originally meant to be written: inform the media, bloggers and the public with your content. Pique their interest and offer newsworthy content, supported by compelilng visuals,that will result in earned mentions, not just regurgitated, promotional content.
Earn editorial links, as PR should.
Read SMART News: how to write press releases that get found and shared
Tags: news, releases, press release, how to write a press release, PR,
About
PRESSfeed is a hosted online newsroom that creates a digital content hub with social features and integration. It has all the elements journalists, bloggers and the public expect in a corporate newsroom today. We help our clients stay ahead in the rapidly moving digital media landscape - we offer initial training in how to use the newsroom to improve your media relations and online visibility,our News Optimization Toolbar offers full instructions on how to optimize news releases, images and video for search and our monthly training webinars keep clients informed on the latest technology and media relations trends and tools. http://www.press-feed.com
Contact
Sally Falkow
President
PRESSfeed, the social online newsroom
626 793 4911
sally@press-feed.com